Take the edge off this
summer
EASY-BREEZY SUMMER
EASY-BREEZY SUMMER
EASY-BREEZY SUMMER
EASY-BREEZY SUMMER
EASY-BREEZY SUMMER
EASY-BREEZY SUMMER
EASY-BREEZY SUMMER
BLACK FRIDAY SALE
BLACK FRIDAY SALE
BLACK FRIDAY SALE
BLACK FRIDAY SALE
BLACK FRIDAY SALE
BLACK FRIDAY SALE
BLACK FRIDAY SALE
How to begin your journey towards optimal health
Identify key vitamins your body needs to function at its best
Discuss your results with our in-house dietician
Purchase once-off or subscribe for monthly vitamin delivery
With this product, you will earn

50

in Vitcoins

Vitcoin

Alleviate bloating + promote optimal digestion

Alleviate bloating + promote optimal digestion

View product
VitaminMe

customer


reviews
Irene S.
"So excited about my new VitaminMe routine. I feel less fatigue during long work days and feel a lot more energised to give my best. I will definitely be ordering this product again!"
- verified customer, ENERGY + MOOD.
Lucinda B.
"My daily wellness routine has gotten a whole lot better with VitaminMe's Debloating & Digestion Pill. Optimising my digestive system, alleviate bloating, clear; glowing skin. Highly recommend using this vitamin as part of your daily routine."
- verified customer, DEBLOATING + DIGESTION.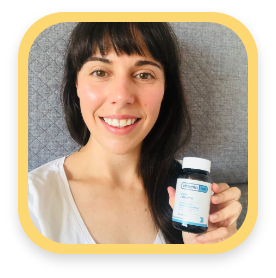 Kelly S.
"VitaminMe SLEEP + ANXIETY has really helped me with stress relief and managing my sleep effectively. I feel refreshed in the morning."
-verified customer, SLEEP + ANXIETY
Zoe K.
"So happy with my Debloating & Digestion Vitamins that I ordered from Vitamin Me, they've made such a great change to my daily routine because I feel like my body is working & functioning smoother & better."
– verified customer, DEBLOATING + DIGESTION
Meet our
In-house

Dietician
Our in-house nutritionist is at your disposal for advice on the personalised vitamin regime, diet and lifestyle adjustments best suited to your optimal wellbeing. Schedule a 20-minute complimentary consultation and get ready to start your journey to holistic wellbeing!
A vitamin regime designed for your personal wellness journey
Industry-leading vitamin formulations + highest-quality ingredients
90-day-money-back guarantee should you be dissatisfied with your results
Built for convenience: online consultation, ordering + delivery to your door
Complimentary consultation with our team of skilled nutritionists
Subscription packages so you never miss a day, pause or cancel at any time
Ethically-sourced ingredients, environmentally-friendly and fully-recyclable packaging
Fast and convenient delivery to your doorstep, anywhere in South Africa,
Latest

Wellness




Corner


Posts