Fat Burn + Appetite Control
Promote sustainable weight loss + reduce cravings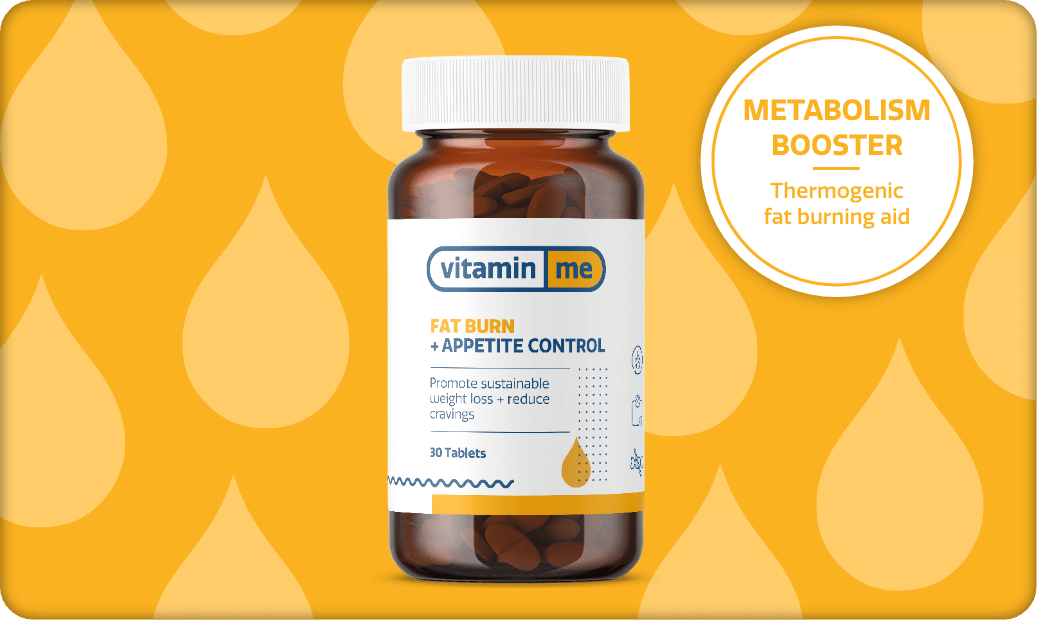 View PI/PIL Leaflet
BUY NOW
Purchase this item and get
With this product, you will earn
50
in Vitcoins
Metabolism
Fat burn
Craving support
Our formula combines Green Tea, Cayenne Pepper, L-Carnitine and Chromium that:
Promotes sustainable weight loss
Reduces appetite and curbs cravings
KEY INGREDIENTS
*scroll down to see all ingredients.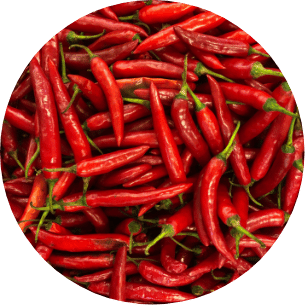 Cayenne Pepper
Cayenne pepper contains an active ingredient called capsaicin. Capsaicin is well known for its weight loss benefits and helps promote thermogenesis (increased fat burning), reduced cravings and a faster metabolism.
Chromium
Chromium is an essential mineral that can be found naturally in many foods. Chromium helps to enhance insulin sensitivity and regulate blood sugar, resulting in reduced cravings. It is also known to improve protein, carbohydrate and fat metabolism resulting in increased weight loss.
Green Tea
Green tea extract contains antioxidants that have a range of health benefits from metabolic support to balancing blood sugar levels and promoting a healthy inflammatory response.
L-Carnitine
L-Carnitine is an amino acid that plays several roles in our body. Carnitine helps the body break down fatty acids and turn them into energy to power the cells. It also helps the body burn fat quicker and prevents it from storing fat.
EACH TABLET CONTAINS
| Ingredients | Quantity |
| --- | --- |
| Garcinia Cambogia(Garcinia Cambogia) [fruit, as an extract standardised to 60% Hydroxycitric acid] | 200 mg |
| L-Carnitine Tartrate | 200 mg |
| Providing L-Carnitine (elemental) | 136 mg |
| Caffeine Anhydrous | 100 mg |
| Camellia sinesis L. (Green Tea) [leaves, as an extract standardised to 95% Epigallocatechin Gallates] | 100 mg |
| Alpha Lipoic Acid | 50 mg |
| Zingiber officinale Rosc. (Ginger) [ root, as 50 mg of a 4:1 extract) | 200 mg |
| Cayenne pepper | 15 mg |
| Chromium Picolinate | 540 μg |
| Providing Chromium (elemental) | 66 μg |
| *This product is not intended to diagnose, treat, cure, or prevent any disease. Consult your healthcare practitioner before starting any supplement regimen. | |
Curb cravings
And control
Weight loss